We are at your disposal from Monday to Friday 9.00 - 20.00 hours and Saturday hours 9.00 - 13.00.
We can answer any questions related to the offer of the shop. If you want to quickly and easily place an order, arrange delivery details, or have doubts about the color of the fabric - please contact us by phone. However, if you want to order a probe of fabrics, ask for a quote or dimensions of the furniture, or make a complaint - we recommend that you contact us. All emails answered within 24 hours.
Contact by phone: +48 500 690 691
Contact e-mail: info@meblujemydom.pl
Download our business card on your smartphone by scanning the code below: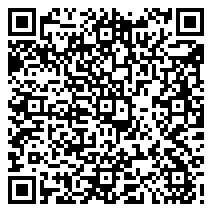 Customer Support
Full name:Online store FitoutHOME by MeblujemyDOM
Address:Lipowa 14, 63-645 Łęka Opatowska (POLAND)
Shop Owner
MP STUDIO
Lipowa 14
, 63-645 Łęka Opatowska
(POLAND)
NIP / Tax number: PL6191968826
REGON: 302514120
Numer konta / Account number: 77 1090 1144 0000 0001 5024 3196
SWIFT: WBKPPLPP
Bank: SANTANDER BANK POLSKA S.A.
Telefon / Phone: +48 500 690 691
Visit one of our stores
If you want to pick up the order yourself or have a look at our products, you can do so in one of our stores. Check the addresses and delivery hours in order to choose the one tailored to your needs
View our stores